Awareness is just another name for Mindfulness. Mindfulness helps you become aware of yourself and your surroundings. With daily practice, you too can learn to become more mindful of your present and invite happiness and peace into your life. Here are five inspiring self-awareness quotes to help get through the week.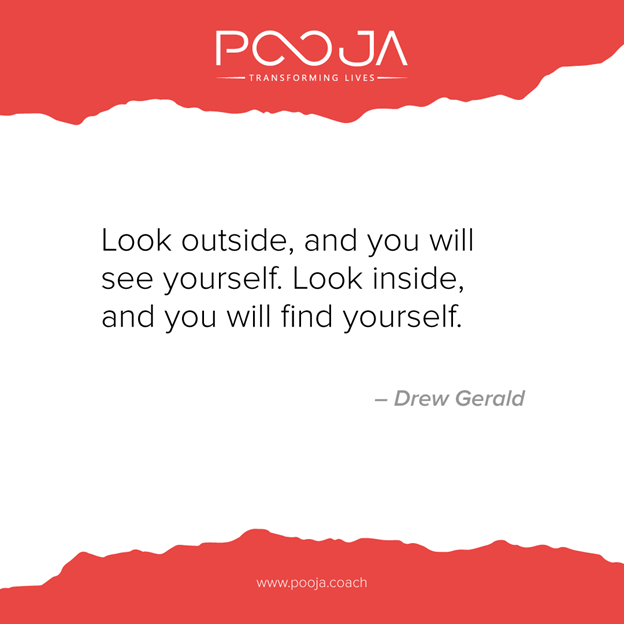 "Look outside, and you will see yourself. Look inside, and you will find yourself." — Drew Gerald.
Self–awareness involves being aware of different aspects of the self, including traits, behaviors, and feelings. When you can identify your deepest feelings without judgment, you can finally begin to understand yourself.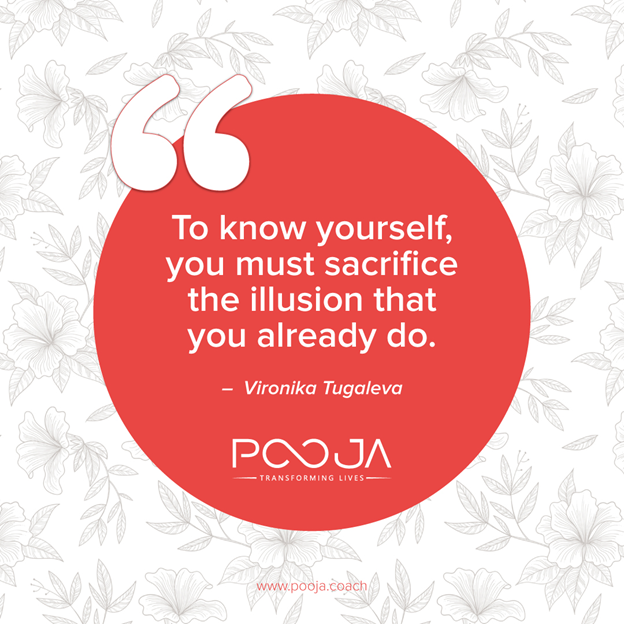 "To know yourself, you must sacrifice the illusion that you already do." — Vironika Tugaleva
We evolve and experience so much and so quickly we can never quite catch up. Drop the illusion that you know yourself. Once you drop it, your ability to reflect begins.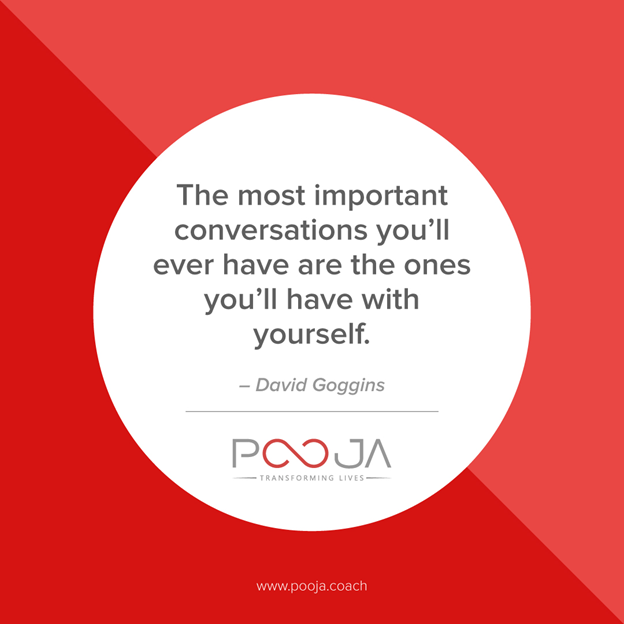 "The most important conversations you'll ever have are the ones you'll have with yourself." — David Goggins
Internal conversations shape who we become. How do you become an observer of what you say? One of the best ways is to watch what you are saying to yourself in your moments of mindfulness or during your meditation practice.
"The only questions that really matter are the ones you ask yourself." — Ursula K. Le Guin
If you do not know how to question yourself, you will find yourself stagnating or in a whirlpool of similar actions, thoughts, and behaviors.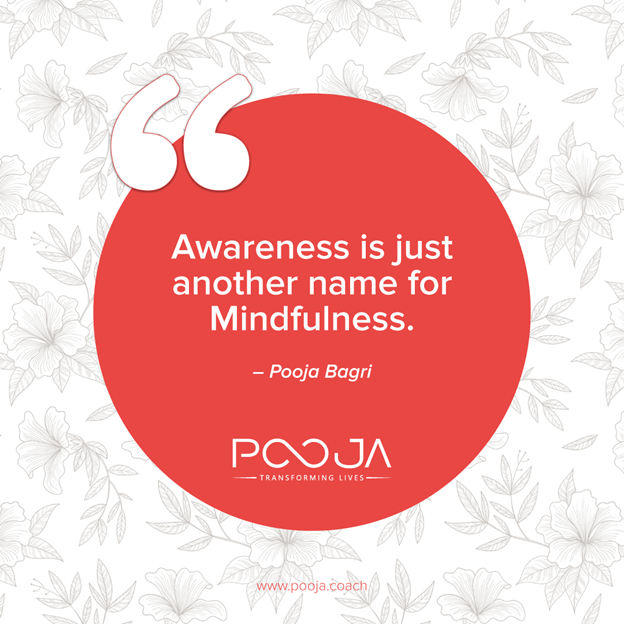 "Awareness is just another name for Mindfulness."- Pooja Bagri
Building your awareness takes time. If you are looking for overnight results, this is not for you. To become more self-aware means to become more mindful. If you want to become more mindful, you need to become more aware. They go hand in hand.
How to practice Mindfulness
You can introduce short mindful minutes throughout your day. Just do it even with your eyes open or your eyes closed. During this time, you need to just STOP working and pay attention to your breathing and nothing else. If you do find your thoughts wandering, just slowly bring your attention back to your breath. Short periods of meditation and short periods of mindfulness all through the day are a compelling way to slow down and give you time to take that PAUSE, RECOLLECT yourself, and be more and more mindful throughout your day.
Want to learn more about Mindfulness and self-awareness? Follow keynote speaker and Life coach Pooja Bagri on
Facebook – https://www.facebook.com/Successcoachpooja
Instagram – https://www.instagram.com/jhaverbagri/