In the journey of life, we are constantly faced with seemingly unconquerable societal, environmental, patriarchal, or sometimes even self-imposed hurdles. How then do you create the life of YOUR dreams, when it seems like you are living by someone's rules? How do you create your own version of success despite these limitations?
As a champion of empowerment and a thought leader myself, I have seen even the most talented individuals succumb to the pressures of society, as well as their fears. This breaks my heart. Therefore this particular segment is very close to my heart and I am here to spark a change and iinstill strength and conviction within you. You too, can break free and dream big. Go after the life you want to live and not one that was created for you.
I found Pooja aunty's help extremely useful for my Common App essays as she gave me detailed line-by-line analysis and feedback. Additionally, she was extremely open-minded and listened to my thoughts alongside offering her own opinion. I really appreciated her positivity, as it helped ease the tensions associated with college apps. I felt like I could go to her with anything, and this was something that was very unique about her. I will always be extremely grateful for all her help!
My weekend classes with Pooja helped re-emphasise within me the importance of my daily thoughts and it's value in achieving my intermediate goals. Being at existential mid life cross roads, these sessions helped me reflect on my present set of choices, the importance of structuring a time period towards change and how saying "no" in both my thoughts and in my deeds is crucial positive change element. Simply put, it helped me shift gears required to accelerate the progress I wish to see within, as typically, personal goals undergo a re categorisation, at life's mid way mark.
With her pursuasion, Pooja found her way during our sessions to check consistently recurring thoughts and designed the course programme around what was required for me and therein lies the difference!
She has a wonderful knack of encouraging Kunal through the journey on positives, and at the same time, prodding him to rewrite sections that required sharpening his expressions. She kept on reminding that concrete realization under each essay is very critical. Appreciating different writing styles, she struck beautiful balance of gentle nudge combined with assertive push to get the best out of Kunal. Despite her very busy routine, she was completely invested in the process. Kunal finally got through in his dream college with all such efforts. We highly recommend her in helping open doors for aspiring candidates.
FIND YOUR INNER STRENGTH
I champion the cause of personal development and would love to fuel as many dreams as I can. I also want to help existing entrepreneurs to learn how to mind their mindsets to be able to achieve the trajectory they want. So many juggle multiple commitments and don the heart of a mentor, teacher, parent and leader so seamlessly. But sometimes when we are caught in the whirlpool of life, we have no time to step back and pause. Coaching is that pause which allows you to evaluate and Dream BIG. Dream BRAVE. and Dream differently. Therefore I am here to spark a change and rekindle your inner strength and conviction . You too, can break free and dream big. You too can go after the life you want to live and make a marked difference in the world!
I designed this course specifically for those individuals who want to achieve success on their own terms, and for those who are willing to break free from the shackles that restrain them. My vision is to see you blossom into the super(human) that you truly are and to live this one life with a renewed sense of purpose!
Individuals can sign up for 6 or 12 session packages or a 3 hour session
Visualisation is a powerful process. It is a process I firmly believe in. I will help you with tools that will help you visualise vividly the life of your dreams. We learn how to use the process of visualisation and affirmations and to create our own vision boards.
Habits are easy to form and difficult to break. We reflect intensely on the 'stories' we tell ourselves and habits that don't serve our purpose anymore. We then become a part of a Habit breaker challenge that we are all held accountable for and begin the process of streamlining the habits we want to let go of and creating new empowering ones.
We clearly set goals in place based and what you want to accomplish at the end of the year. It takes time to build a new habit and to transform your life. Any change requires consistent effort. We meet on a weekly or bi weekly basis by the end of which, you will be empowered with tangible ways in which to make success your ritual and see your life transform so significantly and shift radically! Commit today!
Nothing in life is easy. And yet nothing is tough. But the approach we take certainly plays a very vital role in the outcome we create. Throughout this program, you will learn new tools and techniques that you will then adapt into our daily lives. This will become the very core and the foundation on which you will be able to build your dreams and see your own life transform and all your dreams come true!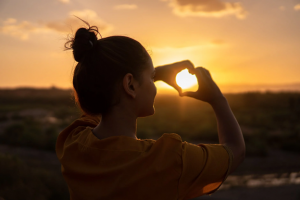 You probably know a lot about yourself, but that doesn't automatically translate into being self-aware. An awareness of who you are and how you feel is the foundation for all
Read More »
Create the life of your dreams today.
Get in touch with me and overcome your obstacles to blossom into the amazing soul you are!