creating the next gen of thought leaders
"You begin changing the world by changing one man at a time" – Bukowski.
At an institutional level, how do you create impact and change that is sustainable in the long run? Sustainable change requires Commitment, Courage and Consistency. Train your trainers to make optimal impact at all times and work at the highest levels of productivity and performance and constantly create thought leaders in the process!
Everlasting change requires commitment and consistency. And this model is sustained when there are champions within the institution that reinforce this culture, and continue to create agents of change. The Train-the-Trainer approach has been proven to work at an institutional level – empowerment leads to more and more creators!
I found Pooja aunty's help extremely useful for my Common App essays as she gave me detailed line-by-line analysis and feedback. Additionally, she was extremely open-minded and listened to my thoughts alongside offering her own opinion. I really appreciated her positivity, as it helped ease the tensions associated with college apps. I felt like I could go to her with anything, and this was something that was very unique about her. I will always be extremely grateful for all her help!
My weekend classes with Pooja helped re-emphasise within me the importance of my daily thoughts and it's value in achieving my intermediate goals. Being at existential mid life cross roads, these sessions helped me reflect on my present set of choices, the importance of structuring a time period towards change and how saying "no" in both my thoughts and in my deeds is crucial positive change element. Simply put, it helped me shift gears required to accelerate the progress I wish to see within, as typically, personal goals undergo a re categorisation, at life's mid way mark.
With her pursuasion, Pooja found her way during our sessions to check consistently recurring thoughts and designed the course programme around what was required for me and therein lies the difference!
She has a wonderful knack of encouraging Kunal through the journey on positives, and at the same time, prodding him to rewrite sections that required sharpening his expressions. She kept on reminding that concrete realization under each essay is very critical. Appreciating different writing styles, she struck beautiful balance of gentle nudge combined with assertive push to get the best out of Kunal. Despite her very busy routine, she was completely invested in the process. Kunal finally got through in his dream college with all such efforts. We highly recommend her in helping open doors for aspiring candidates.
A Meaningful Change
Change is the only constant. Are you prepared to adapt to change in the most efficient and seamless manner? To create thought leaders, the highest responsibility lies with you, as you are creating the next generation of successful leaders. Are you creating leaders with a growth mindset? Are you creating a wave of powerful change where you empower young minds to learn from their failures without losing any confidence in themselves and without any fear? Are you the role models of change that the young minds would want to emulate?
It is my purpose to use my wisdom, intellect and experience to mentor and inspire others to be able to achieve their best in an environment of respect where they are allowed to grow without any judgement or fear. It is my purpose to help trainers drive powerful yet sustainable change. Trainers that undergo my program become the highest impact drivers and compelling thought leaders within your organization, and in turn lead others to achieve extraordinary results with a strong purpose!
In this 2 or 4 One day bootcamps we will be covering some very important modules on
Success Principles Core Content
Take 100% responsibility for your life and your actions. 
Be very clear on why you are here. 
Unleash your power of goal setting
Success Principles Core Content
Clear your incompletes and messes
Ask, Ask, Ask
Mastermind your way to Success
Success Principles Core Content
The Power of Environments
The Power of the Inner Talk
How to deal with Rejection
Visualisation and Affirmations
Break Through Goals
Success Principles Core Content
Take Action; build emotional resilience
Use feedback to your advantage
How to cope with fear
Laser Coaching techniques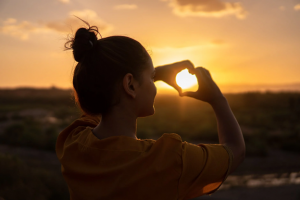 You probably know a lot about yourself, but that doesn't automatically translate into being self-aware. An awareness of who you are and how you feel is the foundation for all
Read More »
Achieve Powerful, Sustainable Results.
Get in touch today and create a lasting team culture and impact within your organization!