for entrepreneurs & leaders
A true leader inspires action. As a leader, your biggest asset is your people. And a great team can bring your goals to fruition. But how do you get your team to buy into that vision and achieve the strategic goals you set?  How do you create a sense of ownership, accountability, motivation and individual drive? How you take your team to success?
Great leaders create an environment where each person shares in the success of the team and is proud to be a part of it. They set clear visions for themselves and their teams – these visions become actions, and actions produce results. How do you mind your mindset and choose a solution based approach? What tools help you analyse and look ahead?
I found Pooja aunty's help extremely useful for my Common App essays as she gave me detailed line-by-line analysis and feedback. Additionally, she was extremely open-minded and listened to my thoughts alongside offering her own opinion. I really appreciated her positivity, as it helped ease the tensions associated with college apps. I felt like I could go to her with anything, and this was something that was very unique about her. I will always be extremely grateful for all her help!
My weekend classes with Pooja helped re-emphasise within me the importance of my daily thoughts and it's value in achieving my intermediate goals. Being at existential mid life cross roads, these sessions helped me reflect on my present set of choices, the importance of structuring a time period towards change and how saying "no" in both my thoughts and in my deeds is crucial positive change element. Simply put, it helped me shift gears required to accelerate the progress I wish to see within, as typically, personal goals undergo a re categorisation, at life's mid way mark.
With her pursuasion, Pooja found her way during our sessions to check consistently recurring thoughts and designed the course programme around what was required for me and therein lies the difference!
She has a wonderful knack of encouraging Kunal through the journey on positives, and at the same time, prodding him to rewrite sections that required sharpening his expressions. She kept on reminding that concrete realization under each essay is very critical. Appreciating different writing styles, she struck beautiful balance of gentle nudge combined with assertive push to get the best out of Kunal. Despite her very busy routine, she was completely invested in the process. Kunal finally got through in his dream college with all such efforts. We highly recommend her in helping open doors for aspiring candidates.
THE POWER OF ENVIRONMENTS
It has been proven that environments play a stronger role than will power. Great leaders create inspiring environments, and the energies and intent created in these environments become the driving force behind growth!
As a corporate leader for many years, I know all too well about the importance of the right environment! Every individual has his own set of environments that either serves your purpose or does not! Coaching helps you to recalibrate your thoughts, look into your environment sin depth and become true stakeholders in your success.
Curate a 2-day workshop for your team to
Effective growth comes from the right kind of change. And the first step to the right kind of change comes from complete and clear clarity of purpose. What is your role in the organisation? What are you responsible for? Do you have a clear understanding of the expectations from you? When all stakeholders understand their purpose, all actions are integrated!
Once your purpose is defined, then you have to set your goals. How do you set goals currently? What kind of strategies do you use? Who holds you accountable? How will you know if you are on track? Goal setting may sound simple, but it is the most important foundation of success. Goals have to be measurable, and you have to assign accountability. Most importantly, you need a systemic way of monitoring progress to know where you are going.
The power of environments
Once you have commited to the achievement of your goals and your system of checks and balances have been clearly defined, look at your environment. Who contributes to your success? What else is relevant? What do you need to be able to achieve your goals? We look at environments and identify areas that need change. The next step is to define a strategic plan and help you get to at least double your productivity if not more!
To be able to be effective, we have to keep moving. Every time we take a step we are making progress. But are we on course or off? How do we take feedback? What do we do with the feedback we get? What are the list of incompletes and tolerances that we have been avoiding taking action on? Once we understand this, we learn how to take action and how to measure this action. We also learn how to change our inner talk so that every step we take is taken without hesitation and we don't just move, we surge!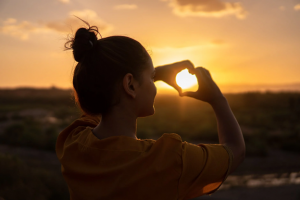 You probably know a lot about yourself, but that doesn't automatically translate into being self-aware. An awareness of who you are and how you feel is the foundation for all
Read More »
Get in touch now and Inspire Action Today.