START YOUR

OWN ENTERPRISE
A program for teenagers leading them from the creation of SMART goals to the execution of a business
Teenagers with the spirit for entrepreneurship
Do you dream about being the next Elon Musk? The first step is to feel inspired and motivated. Join the 'Start Your Own Enterprise' summer workshop created for the budding young entrepreneurs by an accredited ICF coach, certified success principles trainer, and certified transformation coach- Pooja Bagri.
Get inspired, find your flow, and stay motivated.
The workshop will focus on creating smart goals and how you can execute them to achieve success. This is a stepping stone into the world of entrepreneurship.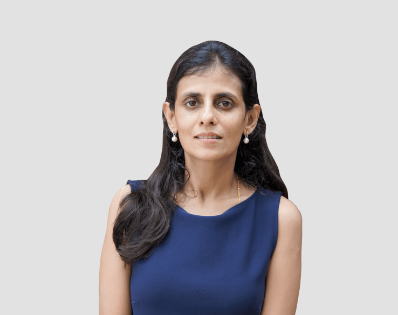 START YOUR OWN ENTERPRISE
Saturday 17th July, 2021
Saturday 24th July, 2021
Saturday 31st July, 2021
Saturday 7th August, 2021
Saturday 14th August, 2021
10:00 am -12:00 pm SGT
Identify a problem,
need or want
Conducting
market research
Creating
financial forecasts
If you have a great business idea, start today.

I found Pooja aunty's help extremely useful for my Common App essays as she gave me detailed line-by-line analysis and feedback. Additionally, she was extremely open-minded and listened to my thoughts alongside offering her own opinion. I really appreciated her positivity, as it helped ease the tensions associated with college apps. I felt like I could go to her with anything, and this was something that was very unique about her. I will always be extremely grateful for all her help!
My weekend classes with Pooja helped re-emphasise within me the importance of my daily thoughts and it's value in achieving my intermediate goals. Being at existential mid life cross roads, these sessions helped me reflect on my present set of choices, the importance of structuring a time period towards change and how saying "no" in both my thoughts and in my deeds is crucial positive change element. Simply put, it helped me shift gears required to accelerate the progress I wish to see within, as typically, personal goals undergo a re categorisation, at life's mid way mark.
With her pursuasion, Pooja found her way during our sessions to check consistently recurring thoughts and designed the course programme around what was required for me and therein lies the difference!
She has a wonderful knack of encouraging Kunal through the journey on positives, and at the same time, prodding him to rewrite sections that required sharpening his expressions. She kept on reminding that concrete realization under each essay is very critical. Appreciating different writing styles, she struck beautiful balance of gentle nudge combined with assertive push to get the best out of Kunal. Despite her very busy routine, she was completely invested in the process. Kunal finally got through in his dream college with all such efforts. We highly recommend her in helping open doors for aspiring candidates.
Coaching is a transformational process, and the coach makes all the difference in getting you from where you are to where you want to be! Pooja is an exceptional listener, and a profound and compelling coach that really knows how to help you transcend your own boundaries. She helped me make the shift from where I was to where I wanted to be!
I am an accredited ICF coach, certified success principles trainer and certified transformation coach. My coaching helps break self-imposed shackles and limitations, provides you with the right tools and mindset, and enables you to create your path to success.